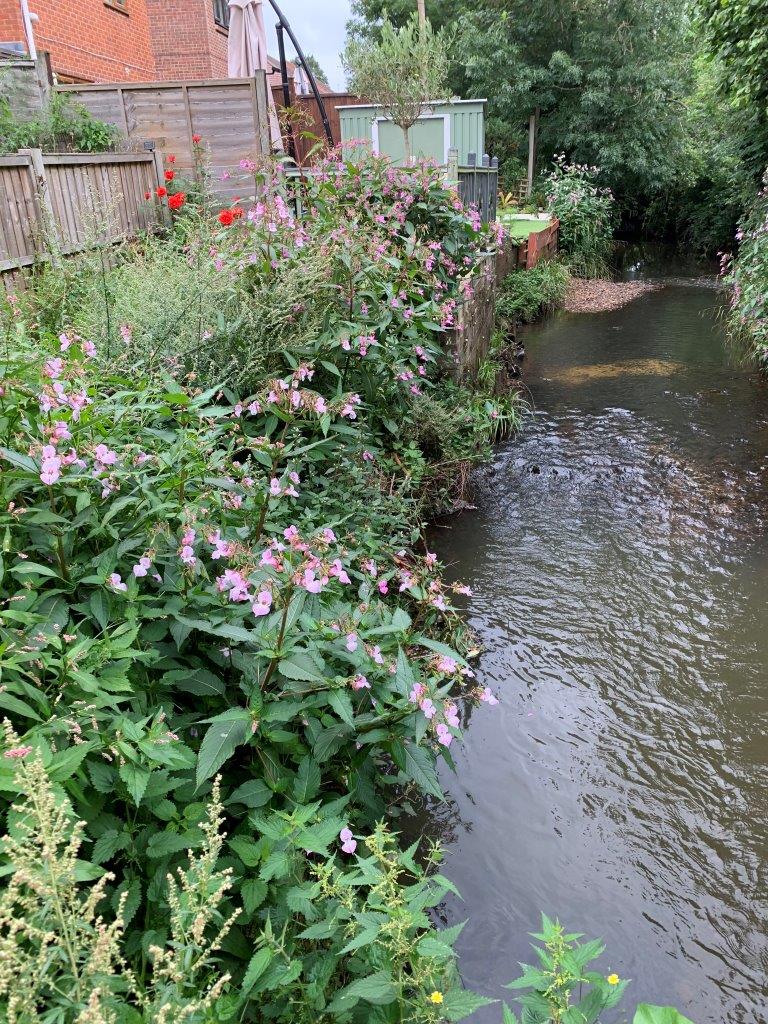 Himalayan Balsam – Impatiens Glandulifera
Basic facts
Great threat to river banks.
Will cause soil erosion.
Increased risk of flooding.
An annual plant up to 3 metres.
Dense and shades out grasses.
Buoyant seeds up to 800 per plant
The ripe seedpods are tensely compacted by an inner coil which causes the pod to burst upon impact with an external force. The seed pods can be thrown up to four meters from the parent plant.
The main issue with Himalayan Balsam is ecological and is due to its root system and buoyant seeds. As a prolific seed producer the buoyant seeds often float downstream and colonies of Himalayan Balsam are established along the waters edge. As the plant is shallow rooting, the large population can lead to soil erosion and the loss of habitat.
A beautiful but highly invasive plant, imported to the UK by the Victorians in 1839. The plant possesses a stunning flower while in bloom.
ECS have a successful herbicidal control programme specifically designed to remove all existing plants while exhausting the seed bank which is an environmentally low impact preferential solution while no removal and disposal of soil is required. ECS will also apply for all the required licences for the application of herbicides adjacent to water on behalf of our client's.
With over 50 collective years experience in the Japanese Knotweed & invasive weed sector you can trust our expert service...
Industry Leading

Discreet Service

Experienced Professionals
Cost Effective

Tailored Solutions

10 Year Guarantee