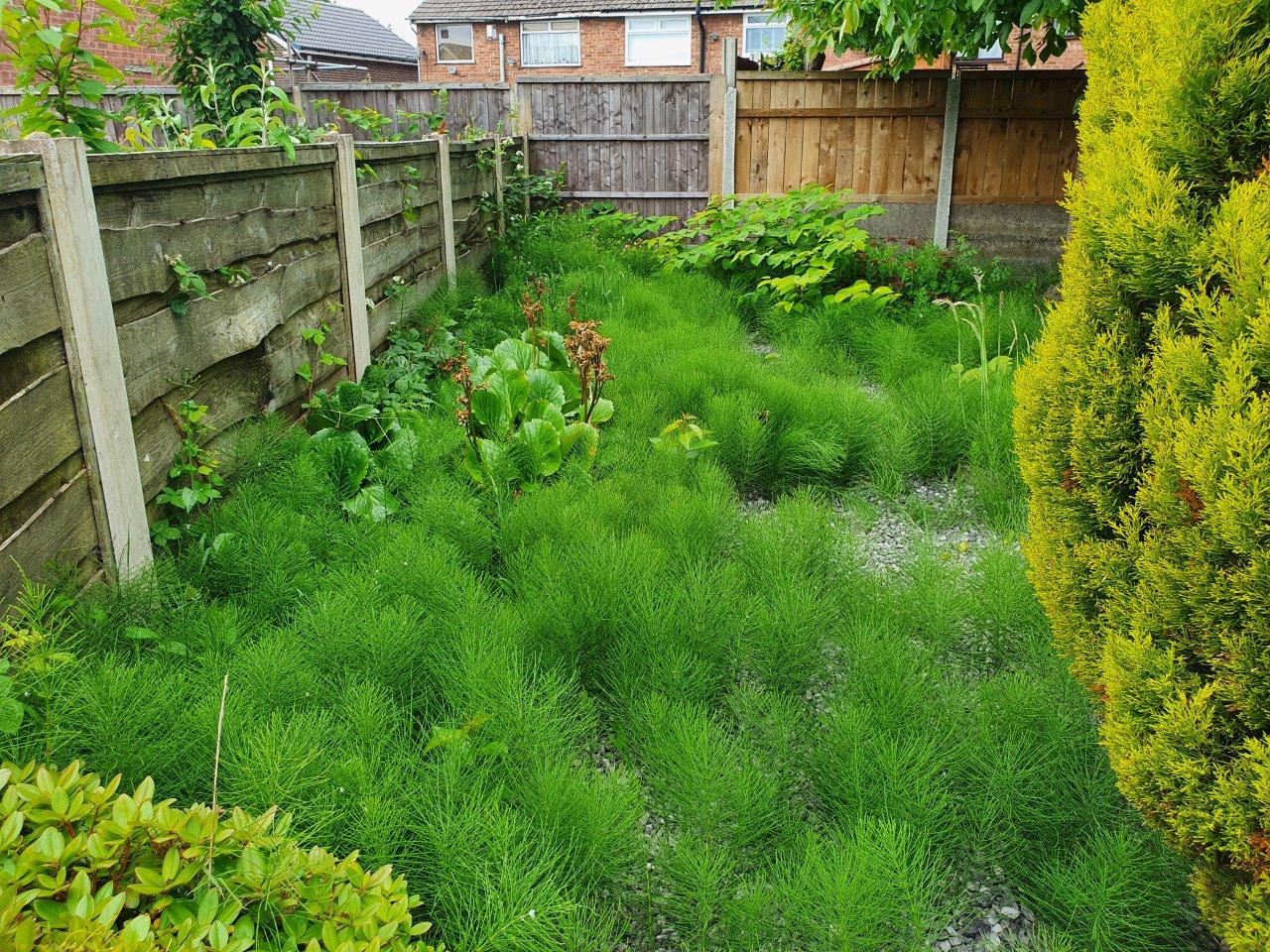 Horse/Mares Tail – Equisetum Arvense
Basic Facts
Spore producing
Rhizomes can penetrate several metres below surface.
Thrives in poor soil but has no preference for soil type.
Appearing more and more in new build environments.
Pushes through man made surfaces such as Tarmac.
Can also be prevalent in landscaped areas.
Very invasive species.
Perennial weed.
This plant has changed little over millennia and is difficult to eradicate due to the fact that it produces air borne spores which can blow in from neighbouring populations.
ECS have both an excavation and membrane solution along with a control herbicide application methodology which was specialised through our ecology team and on site experiences.
With over 50 collective years experience in the Japanese Knotweed & invasive weed sector you can trust our expert service...
Industry Leading

Discreet Service

Experienced Professionals
Cost Effective

Tailored Solutions

10 Year Guarantee