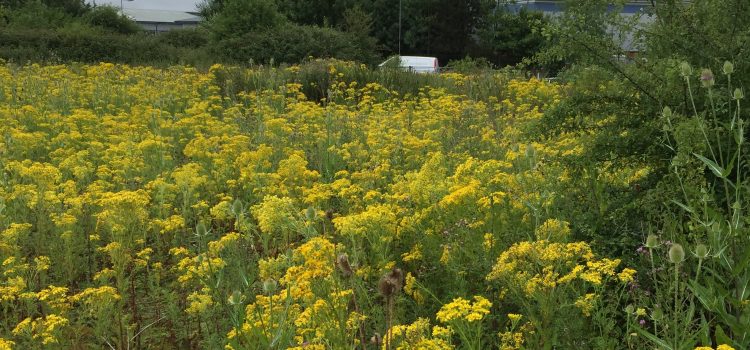 Ragwort - Senecio Jacobaea
Basic Facts
The pyrrolizidine alkaloids which are contained within this plant cause irreversible liver damage to both animals and humans.
Ragwort is responsible for most of the cases of animal poisoning by plant in Great Britain.
Characteristically Ragwort plants have a 70% germination rate and can produce up to 150,000 wind borne seeds per season.
Dormant seeds can lay underground for up to 20 years before growth commences.
Ragwort is covered in the Weeds Act 1959 where you have a duty of care to control ragwort (agricultural land only). It is a highly toxic plant that can lead to irreversible liver damage in livestock.
Ragwort is toxic to horses and cattle.  In livestock, the alkaloids act to cause liver damage and death.
Ragwort is a highly invasive plant species which is native to the UK, predominantly colonising areas with poor soil quality
ECS have a successful herbicidal control programme specifically designed to remove all existing plants while exhausting the seed bank which is an environmentally low impact preferential solution while no removal and disposal of soil is required.
With over 50 collective years experience in the Japanese Knotweed & invasive weed sector you can trust our expert service...
Industry Leading

Discreet Service

Experienced Professionals
Cost Effective

Tailored Solutions

10 Year Guarantee