06.09.2023
VEGETATION CLEARANCE, JAPANESE KNOTWEED AND GIANT HOGWEED REMOVAL AT BRENTFORD LOCKS, LONDON
Our client was contracted to construct a pedestrian and cyclist bridge across Brentford Locks, creating access to new transport links across London. The landing area for the bridge had significant infestations of Japanese Knotweed and Giant Hogweed present, all of which needed to be removed as part of the enabling works for the project.
The area containing the invasive weeds had very limited access for any transportation capable of removing the contaminated material to registered landfill.
As a result, ECS were tasked with creating a bespoke solution to translocate the large quantities of soil to a location where they could be loaded into wagons for removal. ECS commissioned the help of a specialist barge company, with experience of working on the Brentford Locks, to ferry the soil across the canal, where it was then stockpiled for removal – the client had full control of the sites on both sides of the canal as part of the bridge construction.
ECS completed a site clearance, allowing the required excavators access into the working area. ECS then carried out a full excavation of all Japanese Knotweed within the client's site and a shallower excavation of all Giant Hogweed. Any boundaries that had a risk of future Invasive Weed encroachment into the client's site were protected with geotextile root barrier membrane. ECS levelled the site upon completion, allowing the client to commence with the next phase of their works immediately.
A full 10-year guarantee was put in place for the Japanese Knotweed, giving our client and the end client assurance that the works had been carried out to the highest standard.
Testimonial from our client Paul McLaughlin, Project Manager
"We had a challenging site with Japanese Knotweed and Giant Hogweed present in an area with very limited access along a canal which was to ultimately become a landing area for a new footbridge. ECS were brought in to provide a bespoke solution which involved ferrying the excavated material across the canal from one side of our site to the other where it could be removed without issue. Communications were transparent throughout and the works were completed within the timescales and budget required. I would certainly use ECS again on future projects and would highly recommend them to others"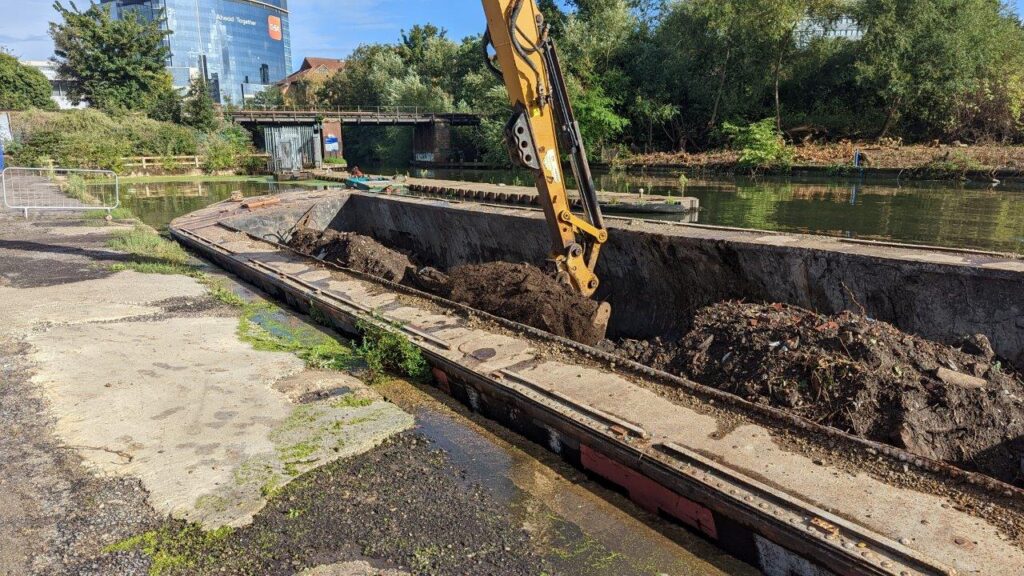 With over 50 collective years experience in the Japanese Knotweed & invasive weed sector you can trust our expert service...
Industry Leading

Discreet Service

Experienced Professionals
Cost Effective

Tailored Solutions

10 Year Guarantee